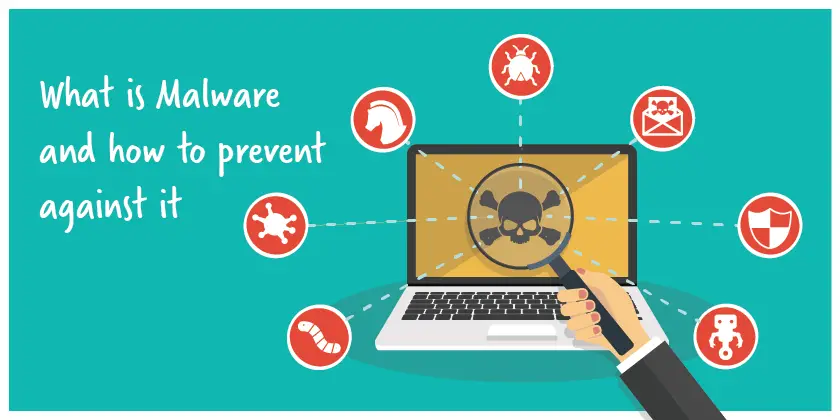 Microsoft made the right move to release Microsoft Security Essentials for Windows XP, Vista and 7 users. The software giant even went on ahead and equipped Windows 8 with an improved version of Windows Defender which works exactly like Microsoft Security Essentials. This theoretically means that average customers are less likely to encounter malware even if they click on malicious links. That could be true since the Windows Update service automatically provides virus definition updates. However, Microsoft's anti-virus solution isn't exactly the best out of the available choices. A recent test performed by AV-Test in early 2013 suggested that some common malware can still make it through a Windows Defender-protected system. Other free antivirus solutions suffer these problems as well which is why a paid solution is still ideal. Not everyone is willing to pay so much for such a software but you could find some interesting deals from companies that hope to make an impact. There is a malwarebytes coupon code that takes away 15% off the original $24.95 price tag so you only have to pay $21.21 to own a lifetime license of Malwarebytes Anti-Malware PRO. That is a pretty good deal especially once you actually familiarize yourself with the software's features.
Installation
Installing Malwarebytes Anti-Malware PRO is a breeze. The installer is less than 10 MB which is considerably smaller than competing solutions. The small file size means that it should take a few seconds to install the application even if you are not using a solid-state drive. The installer also doesn't come bloated with other software.
Installing an anti-malware solution normally isn't recommended if your system is already infected with malware and Malwarebytes Anti-Malware PRO is no exception. However, Malwarebytes came up with a neat solution called Chameleon which is a free download that helps you put Malwarebytes Anti-Malware in your system. Chameleon comes with a comprehensive help file which teaches you exactly how to do it.
Interface
Malwarebytes Anti-Malware PRO doesn't have a very flashy interface compared to most antivirus applications but it does look simple enough for anyone to use. Once you launch the application, you are greeted with a choice where you can pick the scan type from several options and click the "Scan" button to begin a virus scan. Beginners can already click the "Scan" button right away because the "Quick Scan" option is selected by default and it uses a special technology in scanning the most important files in your computer for a short period of time. There is also a "Full Scan" option if you want to scan an entire drive. Finally, there is a "Flash Scan" option which scans the data currently in memory as well as the startup entries. However, that feature is reserved for licensed members and the malwarebytes coupon code can unlock that feature.
If you want to change settings or explore other parts of the app, all you have to do is click on any of the tabs on top. For instance, the "Protection" tab gives you quick access to the options related to real-time scanning. You don't have to jump through hoops just to alter common settings although there is a "Settings" tab which gives you access to other options. With Malwarebytes Anti-Malware PRO, the options are neatly organized to make it easier to find the settings you want to change.
Malwarebytes Anti-Malware also supports 35 languages so even more users can conveniently navigate the software. Malwarebytes plans to add more too so be sure to check the list of supported languages in the official Malwarebytes site before you use the coupon code.
Features
There is a free version of Malwarebytes Anti-Malware which you can download without using the coupon code and it has a similar interface and feature set as the PRO version.But the PRO version has a few exclusive improvements that really make the coupon code worthwhile. Malwarebytes Anti-Malware PRO features a Scheduler which allows the scanner to automatically scan the computer at specified intervals. Adding a schedule is simple and all you have to do is set the frequency, starting date and time and type of scan. Then you can set some advanced options such as how many times you want this task to repeat or whether or not you want the threats to be automatically quarantined. It is also possible to use the same scheduler to schedule definition updates.
The PRO version features an active malware prevention engine that works in real-time to block any known threats. This extra security layer makes it a lot more difficult for threats that normally exploit your Web browser to infect your system. The PRO version also better handles any zero-day threats that come out of the wild. It uses special heuristics to determine if a file is really malicious even if the database doesn't recognize the threat. This makes the PRO version a lot more reliable when it comes to overall performance.
But no matter what version you will be getting, Malwarebytes Anti-Malware still performs very well and beats out other free virus scanning solutions. The official website states that through a 7 year period, more than 5 billion pieces of malware were removed thanks to the software. These are the kind of malware that do all sorts of harmful things ranging from recording keystrokes to stealing personal information and corrupting important files.
Support
You shouldn't encounter any problems with Malwarebytes Anti-Malware if you have automatic updates enabled. The PRO version even does a better job thanks to automatic priority updates which come a lot faster. But in case you need some extra support, Malwarebytes provides access to an expert community as well as a support team which you can contact in the official forums or via e-mail.
Bottom Line
Malwarebytes Anti-Malware is a fantastic anti-malware software even in its free form. You can already try the free version for as long as you like for evaluation purposes and there is a 14-day trial if you need to try the PRO features. In the long run, it is better to take advantage of the coupon code so you can get that lifetime license at a discounted price. Remember, Malwarebytes continues to push out updates in both the virus definitions and the software itself. This license ensures that you can download these future updates for free.