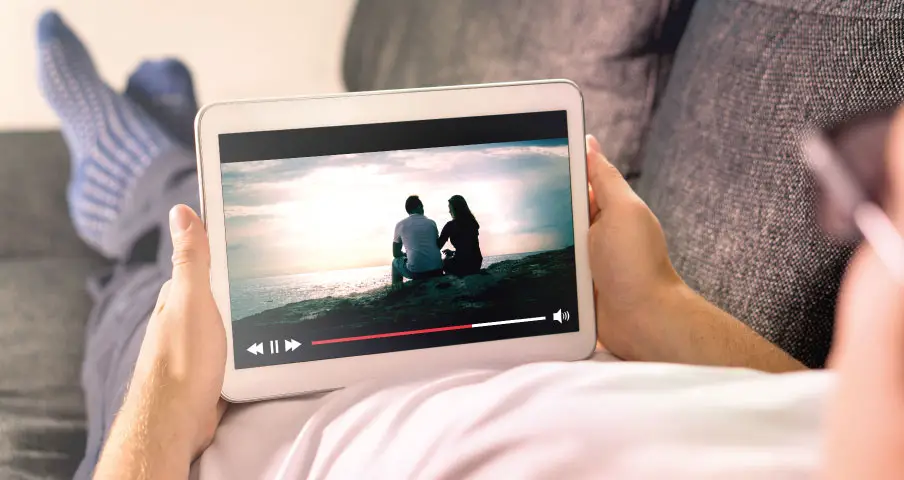 The introduction of the cloud has allowed for many new technological innovations. It is becoming less expensive to run businesses, and new forms of communication are being employed. Enter the cloud VOD platform. What is it exactly? How does it work? The first thing you need to know, is that the cloud VOD platform allows a business to set up an internal cloud television service. This service could utilize pre-existing content assuming you have obtained the proper licensing agreement, or it could be custom programming generated by your company. This could help you to speak to clients that visit your building, targeting them with certain deals and promotions that they might not have known about otherwise.
In addition to that, you may wish to use this streaming platform to provide movies and entertainment to your clients. There are a few large streaming providers right now, but there is always room for more competition, especially considering the state of those providers. From indie movies to mainstream television, the world can quite literally be your oyster. All you need is good software to help manage it.
With the VOD platform, operators will be able to manage subscriber settings, and even tailor content toward specific customers. You will be able to customize your experience, and even determine in high devices each asset can be viewed on. Because you can turn this into a subscription based service, you may feel free to set pricing schemes for each asset, or each bundle of assets if you want to go that direction.
Keeping your content under control is another very important aspect of your operation. With the cloud VOD platform you will be able to assign each media asset its own Electronic Program Guide Data, a contract, and Digital Rights Management. Even with all of this security in place, the content will be able to stream flawlessly across all devices.
The idea with content streaming is not to provide content, but to let subscribers enjoy the content they are receiving. You have many different options, all of which are completely interactive on the user end:
Terrestrial & IP Streaming
Movies
Series
TV Applications
Games
Catch-up & PVR
Home Media
You can either stream on a subscription basis, or you can monetize every single piece of content using an on-demand program. The choice is completely yours, and this software will give you the ability to mobilize your preference. This is a home based experience that only the best software in the industry can truly deliver, and you're looking at it.
The software is capable of managing a number of different processes including the following:
Bulk Media Asset Upload
Pipeline Management
Metadata LInking
Cataloging
Encoding
Dynamic Catalog Creation
Through other aspects of the software, other items can be managed which include subscribers, contracts, inventory, product promotions, marketing campaigns, and of course, customer care. As you can see, there is plenty to love about the cloud vod platform, and it will take your content to new heights. There is a strong chance that you have heard of other streaming platforms like Amazon and Netflix, but as we said before, the future of the streaming market really is in flux. As of right now, no single streaming service has access to all the television shows and movies. Will you be the service that brings all of the programming under one roof? Will you bring something completely new to the table? Or will you perhaps be the one that brings streaming video gaming home? It's hard to tell, but soon enough, you're going to discover an entire new streaming world. Are you ready for the future?