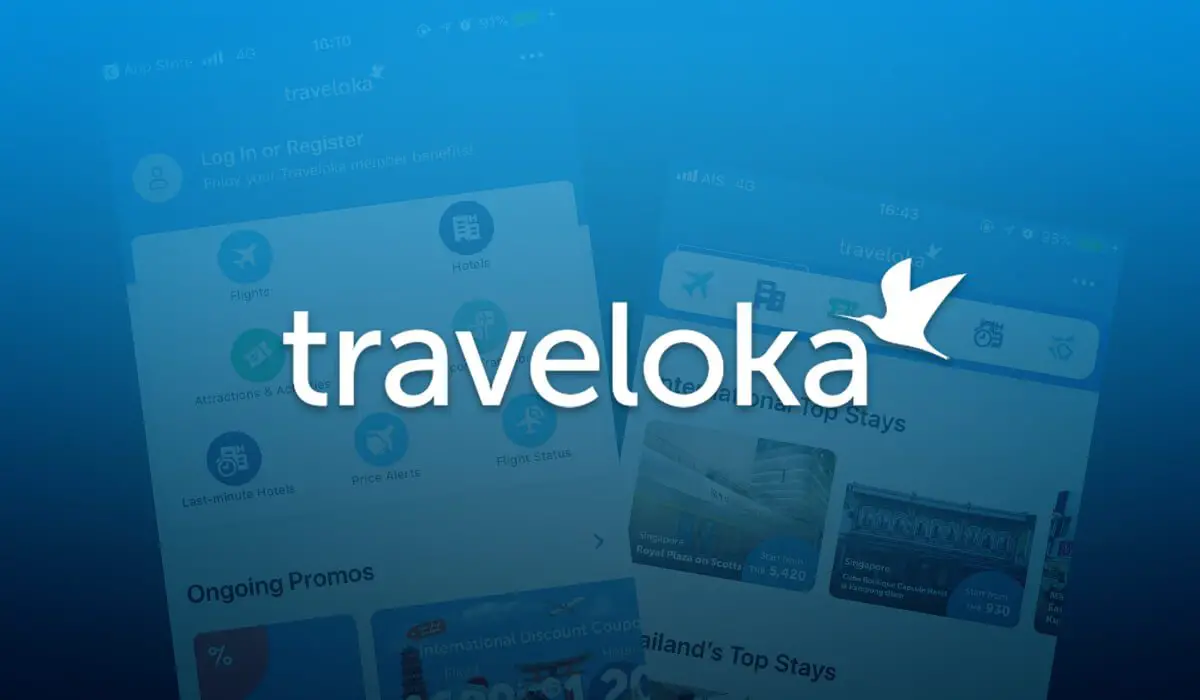 Tourism industry in Indonesia continues to grow and thrive especially in the recent years, thanks to the renewed interest of its natural beauty. Besides offering both geological and cultural diversity, Indonesia is a country that has plenty of uniquely wonderful experiences to offer. While some people assume Bali is the only option when visiting Indonesia, they quickly discover that there is more to this beautiful land.
Indonesian tourism also offers us a look at how technology has changed the way we do business in the travel industry. As travel is a big industry, and Indonesia is an archipelago country that offers many beautiful places from Sabang to Merauke. This geographical situation makes flight transportation mode becomes so important for everyone. However, what is the correlation between this fact and technology? Since technology is made for human activities, then in this case it is the best solution that meets the needs of consumers and business industry. One of the companies putting firm faith in technology is Traveloka. They believe that technology will help to modernize the travel industry in Indonesia. Through the functions and benefits of technology implementation, Traveloka ensures that it will boost travel industry positively. So, no matter where you want to go in Indonesia, you can utilize the online resources that they have created to ensure that your travel plans meet your needs.
When you look at how technology changes the way we do business, it will quickly become clear why Traveloka decides to use it to help modernizing the industry. They found that there is a huge need for customers to travel, although most are unable to spend the time to get the best deals and this often results in delayed trips. Seeing the need, the company creates a smart algorithm that helps customers to find and compare the best deals that they can, while ensuring that all of their needs are met.
Customers could also pick their time and browsing options, instead of sitting on hold and making an uncomfortable phone call. Within 4 easy steps online, they could find the information they are looking for without having to pay for a booking fee and have some peace of mind knowing that they book through a company that has prided itself in providing high quality 24/7 customer service. Best of all, every transaction that takes place is done in a safe and secure manner, thanks to the continued evolution and improvement of technology.
When you take all of that into account, it will come as no surprise that customers are raving about how Traveloka changes the way we do business. This shows us again that Traveloka's faith and strong commitment are able to meet consumer's expectations as well as push travel industry into the sky. Is it true? Well, let's check out these reviews that show just how reliable the company is.
"They have a user friendly website, lots of useful information, and no complex procedures. I will recommend this service to my family, friends, and anyone in Indonesia." User donisukma www.reviewcentre.com
"I love the website's design because it's very simple, sleek, and informative. I am glad because traveloka.com can solve my comparing-airlines-ticket-price problems without confusing the users. " User Fransiska www.reviewcentre.com
"Fast search result is my primary reason to use this site repeatedly. I don't know why, but when I use this site to search for the cheapest flight ticket I didn't meet any difficulties. Maybe because I also has familiar with the search system and procedures in this site which is easier than other websites. Overall, this is my favorite websites to search, compare and get the best deal for the flight ticket." User Jonitambunan www.resellerratings.com
You can also search their reviews on facebook and twitter, so far their official pages are very active and many reviews come from satisfied customers regarding their service. As you continue to scan the available reviews, it becomes perfectly clear that Traveloka has designed a reliable system that ensures their customers experiencing a hassle-free approach to book tickets. All with technology that continues to be ahead of any of the closest competitors that also offer travel booking in the area. With life becoming more dependent on technology, it is nice to see a company that has taken the steps to simplify it and ensure it meets the needs of their customers, no matter what their experience is with computers.
Overall, there is no denying that Traveloka is the leader in Indonesia travel arrangements. They have helped taking the industry to the next level with their technological advances and they ensure that every customers needs are being met with quality customer service. This has helped them to earn the reputation of being the best in the industry, a fact that is supported by the numerous customer reviews found online.