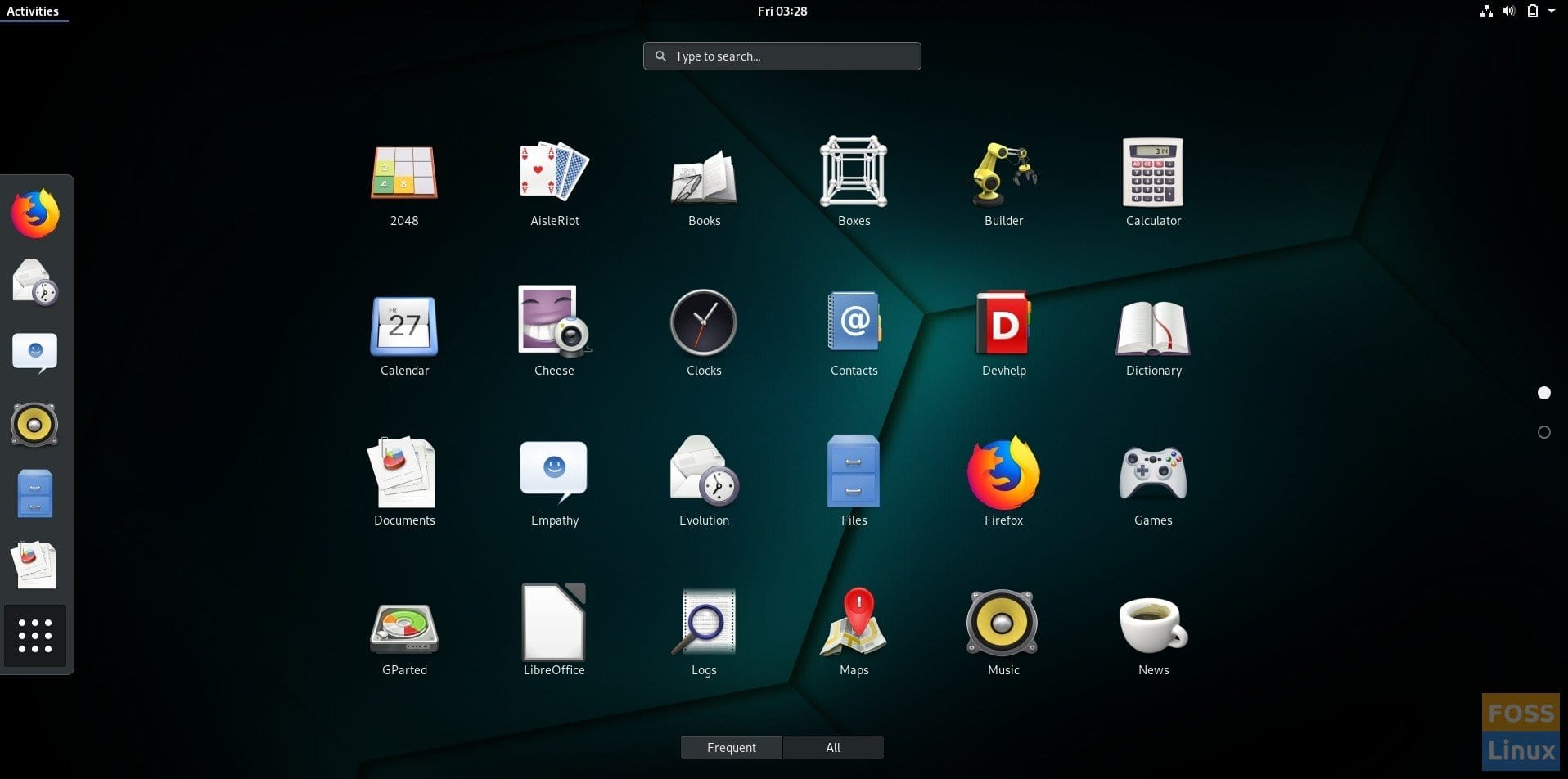 One thing we have learned from KDE4 is that its not a good idea to make drastic change to a desktop environment that the users have been used to for a long time. Hopefully the Gnome developers will keep that in mind as they work on Gnome 3.0 release for next year. Gnome is known for making subtle incremental changes instead of doing major overhaul, but the changes they have planned for Gnome 3 is much bigger than we have come to expect from Gnome.
Replacing window manager and Gnome panel.
Gnome-shell gives a glimpse of what Gnome 3 will end up looking like. Even though its in the pre-alpha release state its surprisingly very stable. The Gnome panel is replaced by an "Activities" panel and "dock" on the sidebar which displays "Recent docs" and "Application" list minimizes the same way WordPress 2.7 sidebar panel contracts and expands.
Suse users can download Gnome-shell packages from here, Ubuntu users will need to build from source.
Its refreshing to see developers taking new approach to the way users interact with desktop without making a total mess out of it or copying each other. I personally like this new way of desktop management even though it takes a little bit of getting used to it (all changes do). But I would like to see an option to switch back and forth from the old way to the new way of desktop management when they finally roll it out with Gnome 3.0. With Gnome 2.28 this will be an optional feature.
Only time will tell if users will embrace this changes or reject it like KDE4, but as a long time Gnome user I can only say that the future of Gnome looks promising.