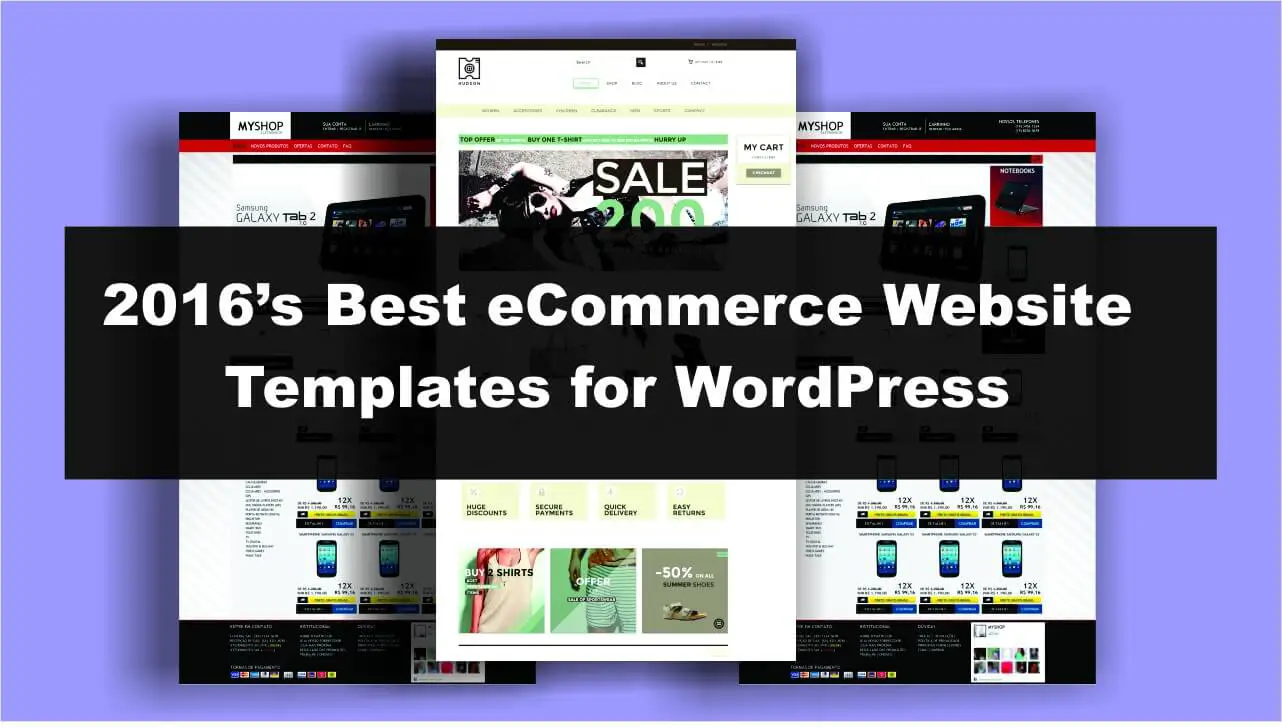 The development of ecommerce websites can be costly and complicated. A practical product has come to the market, addressing the needs of individuals that want to have an online shop quickly and without spending a fortune.
Mycart is an online website builder designed for the needs of individuals that have no website programming knowledge. It is simple and efficient, enabling the creation of an ecommerce website in a matter of minutes. The following review will help you decide whether Mycart is the right option for you.
Basic Characteristics
This ecommerce website builder comes with all of the necessary characteristics and tools for the creation of a functional and modern ecommerce website.
The design and development of the website is entirely web-based. You get to choose among various design templates, each specifically designed for a particular kind of ecommerce website. Additionally, the templates can be customized further to make the appearance of the online store unique.
As the store owner, you get to choose shipping specifications, security features, order properties and notifications.Mycart provides excellent inventory control opportunities, as well, making it easy to add new products, to monitor their performance and to figure out how many items you have left in stock.
The security of your online store is of uttermost importance. You will be handling sensitive personal and financial data and you need the right kind of protection against hack attacks and fraud attempts. Mycart comes with SSL certificates that guarantee the safety of your client information and your transactions. The security options are scalable to address all possible issues and concerns.
Additional Mycart Features
Once the ecommerce website has been designed, you get to focus on a few additional aspects that are essential for the functioning and the popularity of an ecommerce website.
In terms of marketing, Mycart has numerous innovative possibilities to offer. You can manage the data provided by customers, provide electronic coupons, get involved in affiliate marketing, come up with your gifting system and do social media integration. All of these will help in terms of popularity, attracting new customers and creating a loyal clientele.
You will also get to benefit from an ecommerce coach. Mycart gives you the chance to talk to an expert and come up with the best strategy for the creation and the development of your online store.
Pricing and Plans
When you decide to use Mycart for the creation of your ecommerce website, you get to choose among various price plans. Each one is designed for the needs of a particular kind of business.
The starter plan costs 5.99 dollars per month. It allows you to upload 25 products into five categories on your website. You also get to use online support. In terms of design, the starter plan has more than 20 free website themes available.
The custom plan is the most expensive option that is perfect for the needs of large companies and ecommerce portals. It costs 200 dollars per month and it gives you access to unlimited product uploads, themes and custom design options, system management and dedicated support.
The plans come with hosting, web-based ecommerce website administration and Mycart customer support.
All of the plans are provided with a 14-day free trial. If none of the existent plans seems to be addressing your needs, you can contact the Mycart team and ask for a customized solution, designed especially for your business.
www.mycart.net is an online website builder that is equally suitable for beginners and for people that have years of experience in the ecommerce niche. It is a scalable and easy to use solution that gives you an option to create your online store quickly and without having to do programming. The 14-day trial version means that you can explore the options without having anything to lose.