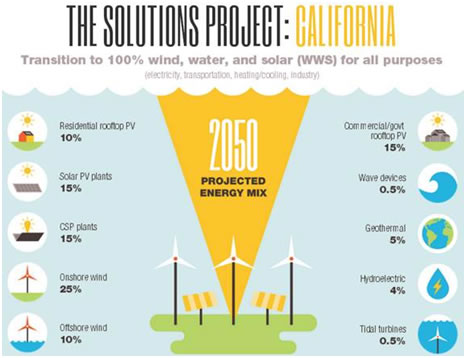 Hush Energy is a leading provider and installer of solar energy solutions for residential and commercial applications in Queensland. Its well-deserved excellent reputation among its customers and community can be attributed to its courteous and competent professionals, its excellent solar panels like the Trina brand used in all of its installations, and its outstanding after-sales services as well as its unparalleled warranties, among others. Suffice it to say that the family-owned business with offices at the Cairns and Gold Coast is leading the way toward renewable energy use in Queensland!
Popular Notions
But why install solar energy systems in the first place? The popular notion, after all, is that solar energy solutions are expensive upon installation with costs running upwards of $5,000 depending on the complexity and capacity of the desired system.
And there's also the matter of choosing the best solar energy solutions from Hush Energy. The process just seems so complicated for average homeowners to understand.
Fortunately, both of these notions are incorrect! The numerous financial and non-financial benefits easily overshadow the costs of installation while choosing the best solution is easy-peasy with Hush Energy's 6-step calculator. Let's take a closer look at these two aspects of solar energy solutions for residential and commercial applications.
Reasons for Going Renewable
In Australia, renewable energy particularly the use of photovoltaic cells account for a negligible amount of nationwide total energy generation – just 1.1% of the total energy generation at a 14% capacity factor. But it must be noted that the increase in the use of photovoltaic cells has been dramatic, too – a ten-fold increase between 2009 and 2011, a testament to the increasing popularity of renewable energy among Australians and for good reasons, too.
Ask any of the professionals at Hush Energy and you will be provided with a laundry list of the benefits of installing the appropriate solar energy solution in your home or office.
Measure of independence from public utilities. With the solar energy system in place, you will enjoy a significant level of independence from the grip of public utilities particularly electricity. You will either be paying considerably less money to your utility company or not paying anything at all depending on your consumption and generation rates.
Financial incentives. In Australia, the government is actively encouraging its citizens to adopt solar energy solutions via incentives including rebates, feed-in tariffs, and the opportunity to sell back to the main grid.
Basically, you will enjoy substantial savings starting from the installation costs and then to the payments, if any, to the public utility company, not to mention that you can earn income from selling your system's excess energy generated to the main grid! Save and earn, indeed, with one of the solar energy systems from Hush Energy.
Minimal environmental impact. Of course, solar panel product still require production inputs including raw materials but the photovoltaic cells' subsequent impact on the environment is minimal, even negligible when compared with the impact of the main grid's vast infrastructure.
And because the sun will shine bright for the next billion years and it is a free resource, there's no danger of running out of fuel, so to speak, for the photovoltaic cells and no danger of fighting over a dwindling supply.
How to Choose
But not all solar energy systems are created equal to your renewable energy needs! It is then important to carefully choose the system using the calculator at the Hush Energy site, said calculator of which makes it easier and faster to choose from the systems offered by the company. The steps can be summarized as follows:
Determine your average daily electricity usage.
Answer "yes" or "no" to the question of a pool.
Choose the number of people in your home during a regular weekday.
Determine your budget (e.g., budget system or premium system)
Choose whether to pay cash or avail of the program
Enter your contact details
The main goal of Hush Energy professionals is to match your needs and wants in the solar energy solution with its offerings.