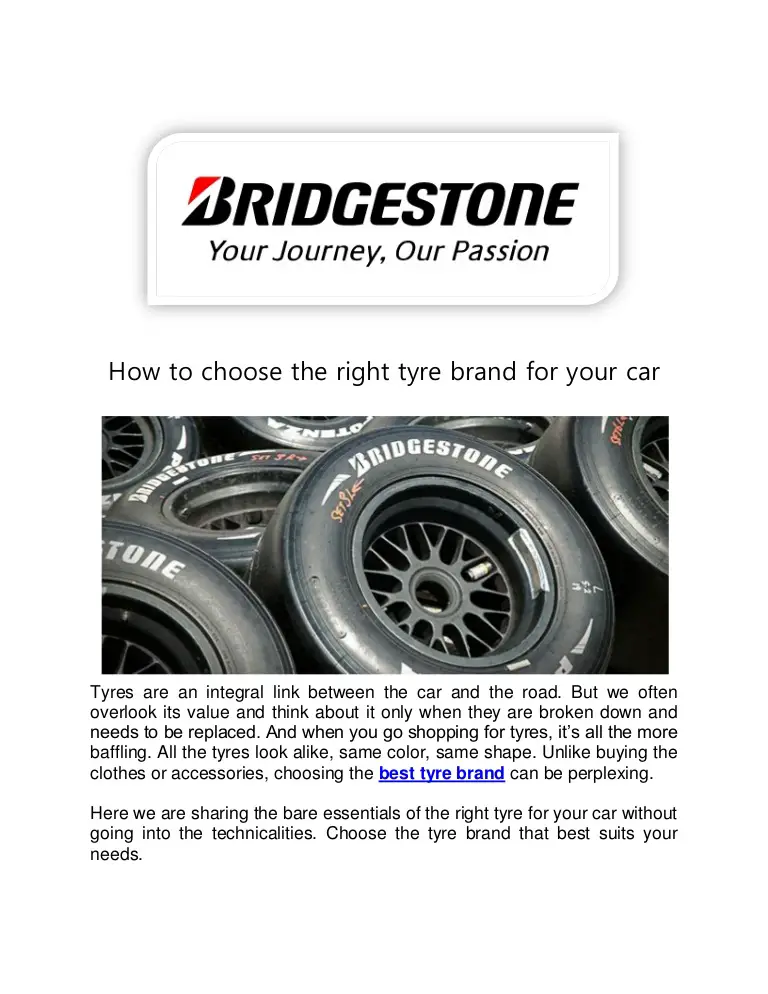 As a tyre shopper, you have to buy the right tyres for your needs as your car's performance and safety is directly dependent on this choice. Your choice depends on not only your budget, but various factors like your car type, your driving style and weather conditions.
You should look for longest lasting wheels with great results in braking, handling and resistance to hydroplaning. These tyres are your first choice while comfort, noise, ride, tread wear and rolling resistance are second in importance. Of course, safety too is another factor to bear in mind while buying tyres.
Buy 'fresh' tyres
Always buy the freshest tyres as older tyres in tyre stores are not actually new and quickly deteriorate. To find out if the tyre is fresh, look for a designation on the sidewall of the tyre that tells you when the tyre was mades. It's important to ensure that the tyre has been recently made, since older tyres may not be as reliable for you.
Along with the date of manufacture, you find a code on the sidewall of the tyre. This sequence of letters or numbers that give vital stats about tyre size and its suitability to your vehicle like tyre type, tyre width in millimeters, tyre's maximum speed, maximum load in kg. and aspect ratio.
Check tyre warranty
Look for the tyre's warranty as most manufacturers offer pro-rated warranties. The meaning of these warranties is that the more miles travelled on the wheels, the less credit you stand to receive. Generally a tyre warranty covers damages incurred through regular use and not damaged incurred after going through potholes or other road problems.
Even your car's manual provides useful information about the type of tyre that is best for your vehicle. This is important as you should always buy and use tyres that closely match the manufacturer's recommendations.
Tread design
Tyre shoppers should check the tread design while buying tyres. Symmetrical patterns have a consistent pattern on both sides of the tyre and are best for driving small to medium-sized cars in urban conditions during pleasant summer conditions. The smoother build of these tyres give less road surface resistance wherein you need less power to drive your vehicle. So these tyres are best for the fuel-conscious and who don't demand much from their tyres.
Wheels with asymmetrical design are grown in popularity over the past decade. These tyres increase corner handling on the tyre's stability and are great for use in medium-sized cars. They provide good flexibility in potentially wet weather conditions and provide better handling to average drivers driving on minor and major roads.
The directional tyres are those with a V-shape on its rubber which helps shift surface water and improves the tyre's response to braking and acceleration. These tyres are best for those who drive high-performance cars that require grippy rubber for power control.
Number of tyres
In case you have to replace a tyre that has been damaged in an accident, vandal or road hazard, it should be replaced with a tyre that matches the others. Similarly, if two tyres have to be replaced, replace them with a pair of tyres that are closely matches your existing tyres.
It's better to buy identical new tyres; if this is not possible, tyres of the same size and type also give good results and have them installed on the rear axle. Of course, you have maximum flexibility in choosing your tyres if all your tyres wear out together.
If you need more help finding the right tyres for your needs, just turn to tyre shopper for more help and guidance.