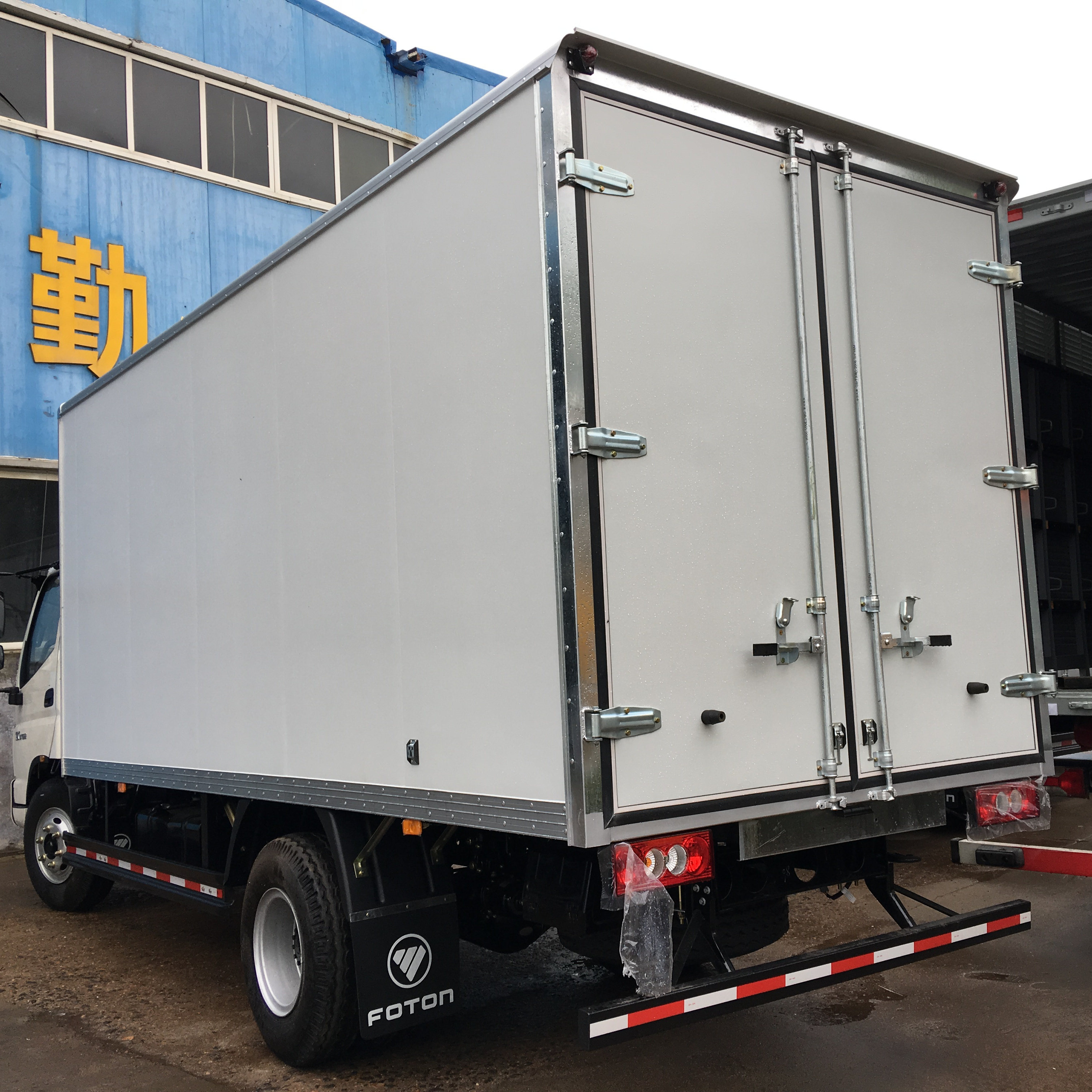 The first thing that comes to mind when one considers aluminum truck bodiesis how the lighter weight can save on fuel. Aluminum is about a third lighter than steel, so there is an instant savings on the amount of fuel needed to power the truck when the extra weight is taken off. But are there other benefits to switching to aluminum based service bodies on your fleet of work vehicles? When would one opt to keep steel bodies on their truck? What is the best use for aluminum anyway? Service bodies for trucks undergo a lot of wear and tear. They are not like standard truck bodies are. They are banged on, have doors open and closed frequently, and are exposed to weather.
It is important to remember that we are talking about work vehicles. These trucks haul equipment around for a number of industries, and are used by carpenters, electricians, plumbers, cable and telephone workers, and others. The main reason for having a service body on the vehicle is to improve efficiency when making calls to locations in the field. All the tools and supplies needed to do the job should be on the truck and easy to locate, yet secure to deter thief. Often times service bodies look like built in tool boxes and storage compartments, because that is exactly what they are, and each service industry that requires a service body needs one specially tailored. Given the benefits of aluminum over steel in ease of construction, one can even save money on custom truck body builds out of the material.
Because efficiency is vital to effectively running any business, particularly those with vehicle fleets that do on the site work, the design of the truck body is important. Experts that craft aluminum truck bodies look at both the job that truck will be doing and the industry it will be working in. After all, a glass repair person needs a different rig than a telecommunications truck would use. Service bodies are vital for both domestic industries that do service repairs and the military. Because aluminum has a number of good qualities, like corrosion resistance, light weight, high strength, the metal is very valid for this particular use.
Top quality truck service bodies made from aluminum have re-enforced durability and strength. They can be used for heavy equipment uses like cranes, construction, railroads, tire services, or fuel delivery, as well. If you want to make the most of your fuel budget switching to aluminum will stretch your dollars, but only if you are willing to invest in it. You should easily realize increased fuel economy and efficiency. Additionally because the body weighs less you can carry more cargo and payload than you can with a steel service body. In areas where steel is attacked by the elements, you can save over time because aluminum does not rust or corrode. Also normal wear and tear on the drive train, tires, suspension, and breaks are reduced.
Why switch to aluminum truck bodies ? A custom aluminum service body for your truck can make your vehicle more efficient. It will cost less to run and maintain. Smaller bills for fuel, increased payload (which reduces trips back to the main yard made between job sites), and less wear and tear on the under carriage of the truck are all something to take into consideration when weighing the cost and value of an aluminum service body. Aluminum is a durable, corrosion resistant, material. It is easier to work with and can be fabricated into a custom truck body easily. An aluminum service body is something that delivers a high return on investment through lower fuel and maintenance costs. Additionally, the best makers of aluminum service bodies have exchangeable parts on hand to ensure that if something breaks it can be replaced quickly to keep you on the road instead of waiting for a fix.